Monday, September 7, 2009, 22:34
new works in
BLURRR
at
TENT.
Rotterdam, with Nina Boas, Iddo Drevijn, Sophie Krier, Walter Langelaar, Gyz La RiviÈre, Strange Attractors, Studio Spass, EsmÉ Valk and Volksrekorders - till 15th of November.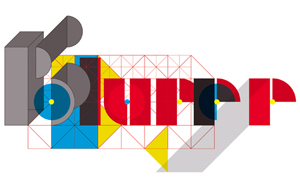 then on Thursday 100909 i'm showing a collage type installation at the
GOGBOT
festival in Enschede, with work by several artists and authors, revolving around a cultural thread inspired Andrei
Tarkovsky's "Stalker"
, to a more contemporary rendition in form of the videogame "S.T.A.L.K.E.R.: Shadow of Chernobyl" and the ensuing "fan fiction" or fanfic's...
come look me up, i'm playing curator in a shipping container on market square ;)

then the next day
(110909, yes it's another crazy week)
i'm showing some /tmp projections outside in
De Wereld van Witte de With
:

"The World of Witte de With ushers in the cultural season of the dozens of leading arts centres and galleries located on the 'cultural axis': the Witte de Withstraat and the Museumpark of Rotterdam."