Friday, May 25, 2007, 19:04
so i'm back at
Laboral
where I had to fix poor nOtbOt in the
Gameworld
show, who got partly blown up when a power surge went through the building. One of the joystick circuits got fried and had to be replaced.
And then I get these emails that apparently, thanks to Yves (see below), i got featured (or nOtbOt did, atleast) on the
WeMakeMoneyNotArt
blog - which seems to deliver quite some heavy traffic to this place...
So if any of you reading this got linked through and ended up 'ere for some more info; dont worry, nOtbOt is working fine again and will be there at
Gameworld
for atleast another month. Word is, they might even keep it till september...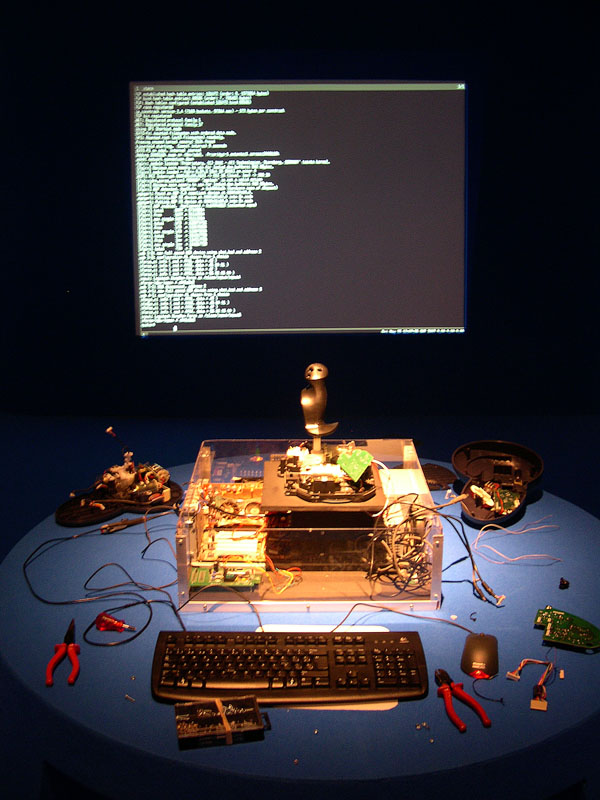 Ah well, procrastinating the writing of my final essay for
PZI_MDMA
is even better (=worse?) in Spain, of course...
Here
is
some
more
info
about
Laboral...